Insurer Services
Virtual, Telephone, & Internet Audit Services
We conduct virtual, telephone, and internet audits for a variety of policies, including worker's compensation and general liability. Supported by a track record of accuracy and reliability, our highly customizable audits are carried out by an internal team of professional auditors and powered by premier audit software systems. Every audit passes through a stringent review process, resulting in highly accurate information you and your underwriters need to:
Verify premium bases
Eliminate avoidable risk exposure
Substantiate claimant status
Make confident underwriting decisions
Save time and money by eliminating on-site visits
Comply with state legal requirements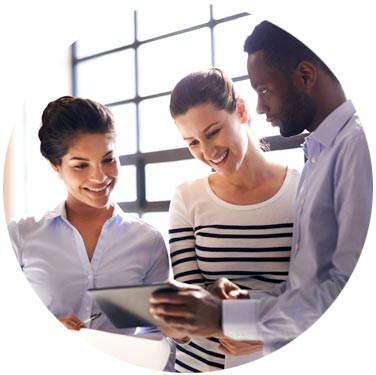 Testimonial
"Auditing services don't get better than this. Fast. Accurate. Beyond reliable. What's more, they're true professionals who are a pleasure to work with."
By combining the thoroughness and attention to detail of a physical audit with the convenience of the telephone audit, virtual premium audits are a powerful tool for controlling costs while maintaining quality and achieving exceptional time service. They are also typically the insureds' preferred way of completing audits. The reasons for their effectiveness and desirability to carriers are simple: virtual audits cost less, and they are quicker, easier, and entail far fewer demands upon policy holders' time and resources.
When you contract with US Insurance Audit Services, expect the industry's best, most reliable virtual service:
Industry-leading accuracy. Our auditors work directly with insureds to collect information, just as if it were a physical audit. After we complete each audit, we submit it to a stringent quality assurance process.
Extraordinary time service. We boast among the best time service in the nation by running a highly efficient operation featuring some of the industry's best auditors.
Streamlined record submission. Our auditors work directly with insureds to make sure that all necessary information is submitted accurately and on time.
State-of-the-art technology. We use the Nexus Management System™ for the breadth of our audit process—from record submission to reporting and everything in between.
Customized audit approach. We work closely with our clients to design audit processes and systems that meet their requirements and preferences.
Internet and Telephone Audit Services
We were one of the first premium audit service providers to use internet and telephone audits. Today we're still the best. We have deep experience leveraging easy-to-use web-based data collection as well as phone, fax, and paper intake capabilities. Our veteran auditors, highly trained in compliance, then scrutinize each report to ensure total accuracy.
An Audit You Can Count On
Nationwide Coverage
Unlike other audit vendors, we've made it our business to stay current with the laws and regulations of all 50 states. This means you can be sure that we're conducting quality audits and meeting legal requirements wherever your policyholders may be.
Dedicated Call Center
We want you and your policyholders to have an open line of communication with us. That's why we've set up our support center. Our call center operates 9am to 5pm Eastern, Monday through Friday, so you and your staff receive the professional backup you and your policyholders require. Get support now >
Our Approach
Our goal is to reliably give you and your underwriters the information you need to accurately assess your policyholders' premium base and eliminate risk. To make sure we get the data right the first time, we leverage easy-to-use remote intake capabilities. Our veteran auditors then scrutinize each report to ensure total accuracy.
Technology Leadership
We don't just use the Nexus Management System™, the industry's most powerful data collection, auditing, and reporting system—we collaborate with Nexus to help shape the next generation of digital auditing tools. Key Nexus features include:
Standard XML intake and output feeds that allow us to accept custom carrier feeds and upload results and reports directly to our customers.
An intuitive web interface that enables your policyholders to enter and upload data wherever they are.
A dedicated carrier portal that lets you view and download inventory, status, completed work, and key statistics in real time.
A high degree of customizability, which allows us to meet your company's specific technical, legal, and service requirements.
Get Started
We help insurers like you eliminate risk and lower costs through cutting-edge audit services. Let us show you how.